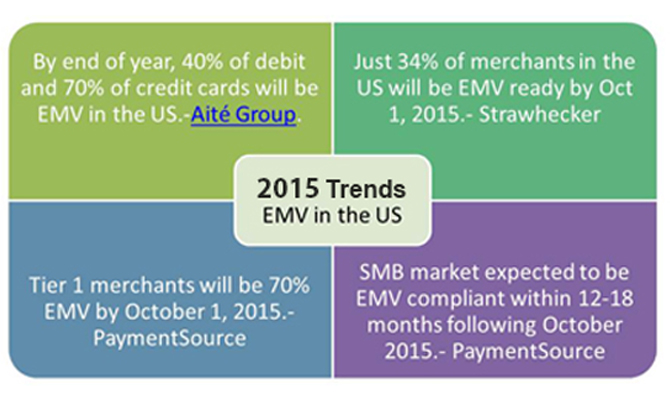 The industry is abuzz with talk about EMV, Chip & Pin and EMV enabled payment infrastructures.  Learn the facts about the promises of EMV including reduced card payment fraud and encryption and tokenization as well as the shift in liability.  At RTC, we recognize that retailers are struggling to understand the impacts chip cards can have on an organization.  In the absence of government mandates and guidelines on how to adopt smart cards standards, we have launched an initiative to help our customers navigate the EMV waters.
Learn the Facts…
EMV is a technical standard that ensures chip-based payment cards (also known as smart cards) and terminals, are compatible around the world. A chip-based payment transaction occurs when a microprocessor embedded in a plastic card or mobile phone connects to an EMV-enabled POS terminal (either contact or contactless) in order to execute a payment.
The smart card technology provides an additional form of card authentication for the transaction—validating the legitimacy of the payment type being used and helping reduce the use of counterfeit, lost and stolen payment cards at ATMs and retail points of sale.
Call today to learn more 800-993-3944!